Discover Beyond with immersive, all-inclusive expedition adventure cruises aboard Victory's newest custom-designed M/V Ocean Victory launching in May 2021.
This is Alaska as you never imagined with cruise itineraries meticulously crafted to give you a one-of-a-kind experience – connecting you to the people and cultures in remote indigenous villages and offering the kind of privileged, close-up view of nature's magnificent handiwork that is typically reserved for only the fortunate few.
Thrill to the awesome sights and sounds of calving glaciers as you explore Frederick Sound, Endicott Arm, Dawes Glacier, Tracy Arm as well as North and South Sawyer Glaciers on a vessel designed and equipped to get you close. You'll explore the region's Tlingit, Tsimshian, Russian and Norwegian culture through dance, storytelling, traditional feasts and other unique hands-on adventures along the way. You'll never forget the sights of whales, porpoises, eagles, bears, sea otters and other wildlife in one of the world's most magnificent habitats.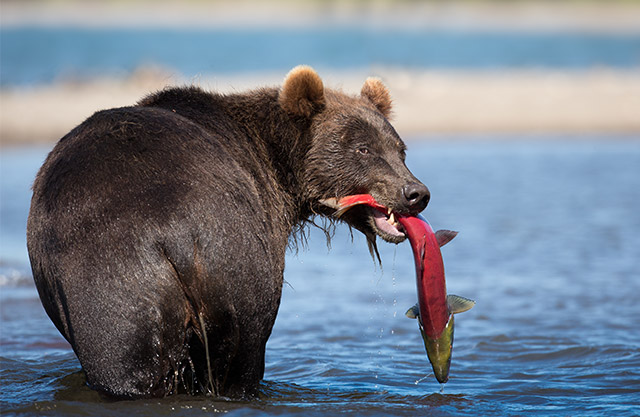 As you cruise along the Pacific coast, you will explore coastal secrets, stunning waterfalls, ancient glaciers, and hidden villages in the company of Victory's exclusive world-class expedition partners. Marine Science Experts from Cal Poly State University, Alaska Whale Foundation, Five Finger Lighthouse and Learning Center, Sitka Sound Science Center and others will share their insight and knowledge with you along the way.

May to September 2021 departures

12- or 13- day cruise between Vancouver and Sitka focusing on explorations of the Alexander Archipelago encompassing British Columbia and Southern Alaska regions.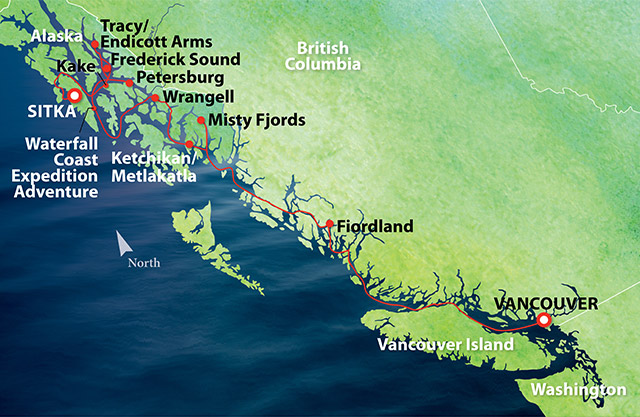 Introducing the M/V Ocean Victory
The 200-guest purpose built and designed Ocean Victory features several innovative design elements, including an X-Bow hull design that allows for a smoother, more comfortable ride; Rolls-Royce zero-speed stabilizers to increase your comfort; dynamic positioning – a computer controlled system that automatically maintains the vessel's position and anchorless stabilizers which prevent the anchors from damaging the ocean floor; as well as one of the lowest-pollution engine designs in the world; and other extensive environmental protection and guest safety features.
The vessel's intimate size and low draft allows access to many of Alaska's smaller ports and natural wonders not available to larger cruise ships.
A new ship purpose-built to Discover Beyond
Get up-close and personal with Alaska's breathtaking scenery, wildlife, natural history and culture
Explore with, and learn from an unequalled team of onboard marine biologists, naturalists, scientists and expedition guides, including a unique "Learn by Doing" cooperative program with California Polytechnic State University
Twenty Zodiacs and dozens of kayaks transport you deep into the true Alaska wilderness, accessible to few travellers
Hand-crafted experiences ashore reveal the real Alaska of your imagining
Extensive observation decks and lounges, sumptuous dining, extensive amenities and attentive crew of 100 ensures your total comfort and enjoyment
Onboard Expedition Experts
Your specially trained Expedition Team brings an impressive accumulation of experience and expertise to every day of your voyage. Each day will be filled with exploration – on guided kayak groups, in expert-led Zodiac trips, in the comfort of the Expedition Lounge with engaging expert conversation and on professionally led photography sessions.
Inclusions
Pre-cruise hotel night in Vancouver or Sitka
Shore excursions in each port of call
Onboard enrichment program
Multi-course fine dining
Complimentary beverages including beer, wine and spirits
Complimentary Wi-Fi
And so much more!