2021 COLUMBIA AND SNAKE RIVER CRUISES
Embrace dramatic scenery and relive the daring exploits of frontiersmen and adventurers aboard a boutique style vessel on American Queen Steamboat Company's Columbia and Snake River cruises. Take time to linger on the decks of her paddlewheeler as you cruise through the Columbia River Gorge. It is here that history thrives in the parade of a quiet land, uplifted by the rocky cliffs and ripened trees that stretch from the ground below. We invite you to experience the serenity of wilderness in the Pacific Northwest on a cruise aboard the American Empress. The Columbia and Snake Rivers are flowing passageways to rare ventures. Soothing waterways lead to wine country, and allow the ever-moving world around you transform into a vessel of tranquility and peace – ripe for adventuring.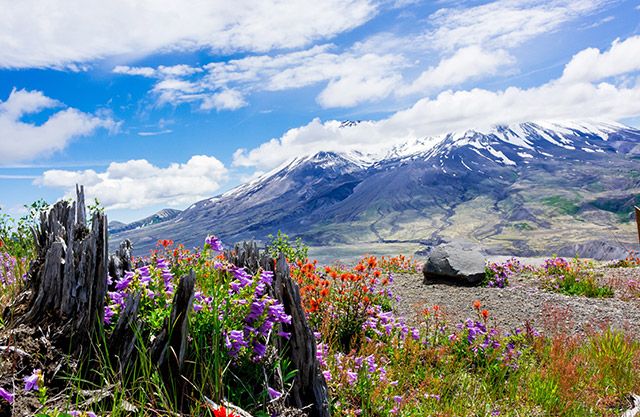 9 days Pacific Northwest Splendor


Portland (Vancouver) to Spokane (Clarkston) or reverse

Evergreen and ever-beautiful, the landscape transforms from a majestic wall of spruce and pine to rolling hills speckled with vineyards and cherry trees. Here, Mother Nature presents her purest expression of life – untamed, spiritual and free.




Start your cruise with a complimentary hotel stay in Vancouver or Spokane, WA. The evening is yours to become acquainted with the city. A Hospitality Desk will be located in the hotel, and friendly staff can assist with everything from general questions about your upcoming voyage to reserving premium experiences. Both American Queen Steamboat Company and local representatives will be readily available to provide you with dining, entertainment and sightseeing options to maximize your time here.


A suburb of Portland, Oregon, Vancouver, Washington, has taken on a distinctive identity of its own. Located in an ideal spot among Mount St. Helens, the Columbia River Gorge and the Pacific Coast, Vancouver boasts a newly renovated waterfront and an abundance of activities, scenic landscapes and historic attractions for all to enjoy.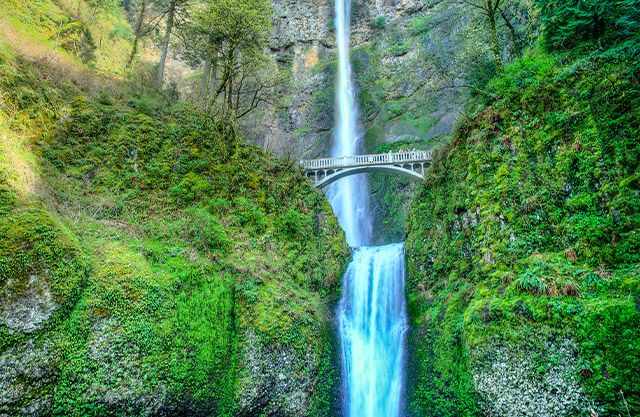 7 days The Wilder West

Roundtrip Portland (Vancouver)

The Columbia River presents an adventure divine. No language can accurately capture it. Its spirit flows more freely than poetry, and says more than anyone ever could. And in the midst of it all, it invites you to experience a moment, a memory, a revelation that is yours alone.

A stop in Stevenson embraces the adventurist – with hiking trails, hot springs and local wineries, a visitor is sure to find plenty to do. Opportunities for educational enlightenment abound within the Columbia River Gorge Interpretive Center and at Bonneville Dam. Consider a stop downtown to visit restaurants, cafés and small locally owned shops in which reside treasures of the Pacific Northwest.

American Queen Steamboat Company's cruises offer a pre-cruise hotel night prior to embarkation; all meals, including 24-hour room service and alternative dining venues; snacks, specialty coffees, soft drinks, and bottled water throughout the voyage; wine and beer with dinner; and hop-on, hop-off shore excursions in each port of call. Guests also enjoy daily enrichment programs presented by the onboard Riverlorians and nightly entertainment.
VOYAGE INCLUSIONS
All meals on board
Complimentary wine and beer with dinner
Filtered water and soft drinks
Coffee, tea, cappuccino, espresso, ice-cream, popcorn, freshly baked cookies throughout the day
24-hours room service
Pre-cruise hotel stay including breakfast, taxes, porterage and transportation to the ship on embarkation day
Comprehensive, guided Hop-On Hop-Off shore excursions in each port of call
All onboard entertainment
Wi-Fi internet access on board
Many new health measures are being implemented to ensure guest safety so whichever beautiful authentic paddlewheel riverboat you choose, you are sure to make memories that last a lifetime.
Stay close and go far with American Queen Steamboat Company.
Contact your travel professional to reserve your stateroom today. Mention Offer Code 2021 EBD1 and Save up to US$1,400 per stateroom.
Terms, conditions and restrictions apply; pricing, availability, and other details subject to change and/ or apply to US or Canadian residents. Please confirm details and booking information with your travel advisor.