Sorrento. Taormina, Portofino. Even the names evoke glamor and good taste. As options for cruising around Italy proliferate, these gorgeous and once hard-to- reach coastal gems are increasingly becoming featured stops for cruise ships, along with the classics: Venice and the ports for Florence and Rome.
But why not expand your horizons to even more enchanting experiences in Italy? A bevvy of exquisite ports that you haven't experienced, but should, are being discovered by an expanding roster of cruise ships.
Keep in mind that the boot we call Italy today has only been a single country for just a fraction of its history. Even now, its proud city states want to be as different and independent of their neighbors as they can be. Regions and towns have maintained their own unique foods, fascinating customs and building styles. People live with traditions that go back thousands of years.
The country's heart, of course, is Rome and most cruises will pay homage with at least one day in Civitavecchia, the coastal port that's an hour's drive away from the Eternal City. Many cruises also use the port as an embarkation spot. Even if you've been many times, there are always a vast range of fascinating tours on offer, from the must-sees like the Vatican and the ancient Forum and Colosseum to tours of hidden gardens, galleries, fabulous shopping and cooking schools.
The Adriatic Coast
On the Adriatic side, there's Venice of course. Cruise guests can luxuriate with a few days exploring the jewel box of a city that's remained virtually intact since the Renaissance and experience an amazing sailaway from this unbelievable world heritage site.
A relatively new port that's becoming a starting point for Adriatic cruises by Cunard Line, Costa Cruises and MSC Cruises is Trieste, a medieval city that took on neoclassical flair during a long rule by Austria. Further down the coast is Ancona, also a regular stop for Costa with both Roman and Greek ruins in the city and a beautifully ornate cathedral perched on a hill.

At the heel of Italy's boot is Bari, a city with gorgeous beaches and a castle dating to the twelfth century. Another up and coming cruise port is Crotone, which is showing up on itineraries of lines including Seabourn Cruises. The charming town in Calabria has a history that goes back to the Greeks nearly 3,000 years ago; its cathedral has 1,000 years of history and its castle dates to the renaissance.
The West Coast
Naples is on most every cruise itinerary with its daunting choices of excursions - to the sybaritic Isle of Capri, or the unforgettably frozen-in-time cities of Pompeii or Herculaneum or even a trek up still-active Mount Vesuvius that dominates the skyline of the Bay of Naples. It's also a starting point for tours to the breathtaking drive along the Amalfi coast highway with its forever views and impossibly scenic coves. Itineraries for longer Med cruises are now often fitting in a separate day anchored off Sorrento or Positano for more leisure time in the storybook Amalfi coast towns including must-see Ravello high in the hills.
Further north, Portovenere in the province of La Spezia is increasingly on cruise itineraries as the starting point for fascinating jaunts to one or all of five unique and welcoming coastal towns that have banded together to call themselves the Cinque Terre - the five lands. There's unforgettable, Riomaggiore perched like a crown at the edge of a sheer cliff; spectacular Vernazza, like a necklace around a horseshoe-shaped bay and the colorful, unhurried towns of Manarola, Corniglia and Monterosso al Mare. This is also the port for day trips to Lucca and Pisa and of course, Florence - another gem of a Renaissance city.
And even further north, look for cruises that anchor at Rapallo or incredibly quaint and chic Portofino or Santa Margherita for an experience of the tiny ancient towns and azure beaches along the opulent Ligurian Riviera.
There's no need to choose between a leisurely lunch in one of these amazing places or making sure you see them all. You'll want to come back again to spend more time exploring and sampling the local wines grown on the impossibly steep hillsides.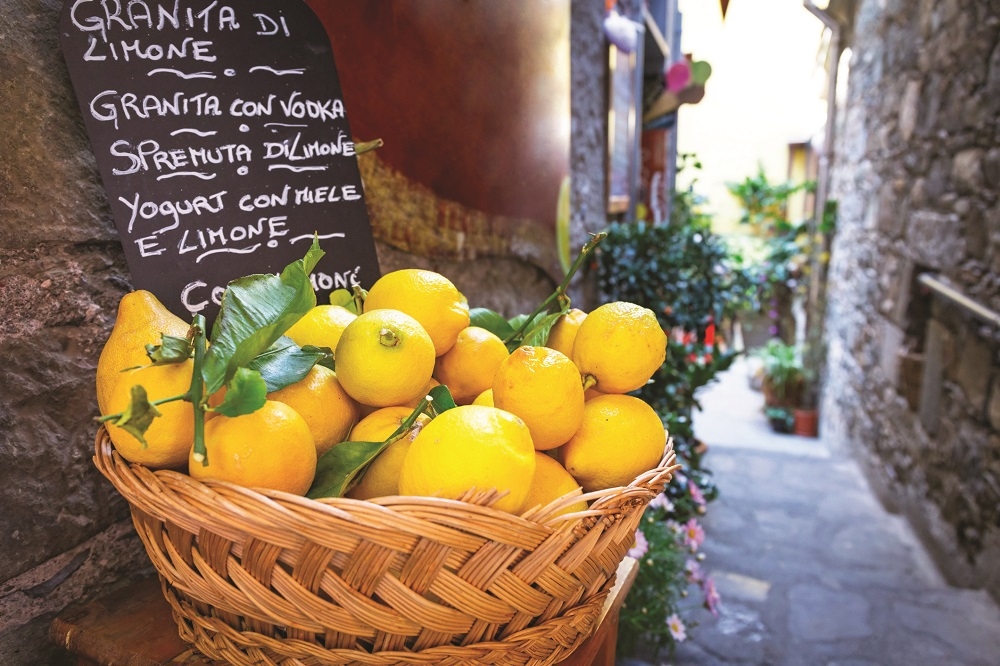 Sicily
The island of Sicily has a culture that goes back before recorded history. A visit to a farm market here is an education in freshness. If you haven't done it yet, a must-do is an excursion that traces the picturesque and gripping scenes from the Godfather epic.
Messina is the island's main port, but these days, smaller ships prefer to anchor off the coast of captivating Taormina, perched dramatically on a cliff below Mount Etna. Syracuse is another Sicilian port being discovered on itineraries of Azamara Club Cruises, Princess Cruises, Silversea Cruises and Star Clippers. Also emerging on itineraries of Windstar Cruises is Giardini Naxos, which may sound Greek but is actually a picturesque and very Italian seaside resort near the cape of Taormina. Sicily is remarkably beautiful and continues to offer a number of new ports of call. Some ships even call at some of the smaller and exquisite Aeolian Islands near Sicily - each a delightful treasure.
Sardinia
This historic island south of Corsica is suddenly on the charts of many ships. MSC and Norwegian Cruise Line have become regular visitors to cosmopolitan Cagliari with its designer boutiques and the ultra-chic resorts of the Costa Smeralda. Add the charming ancient walled city of Alghero on an excursion and you'll be one up on anyone else in a been-there, done-that discussion. Gorgeously scenic Golfo Aranci, on itineraries of the small ships of Regent Seven Seas, Seabourn and Windstar, is another setting off point for the Costa Smeralda. It's near s Olbia, a laid-back town of café-studded squares whose museum includes artifacts from a mysterious civilization that inhabited the island before the Roman era.
Elba
The island that's extremely more welcoming than it was during the days of Napoleon's exile, boasts sweeping beaches, crystal clear water and fabulous Tuscan cuisine. Regent Seven Seas, Silversea and Windstar are among lines that make stops at Portoferrario on the island. Piombino on the mainland, recently added to Oceania itineraries, is also a jumping off point for excursions to Elba. It's a town of rambling streets where children can still play on ancient walls built by the Roman legions.
No matter how many times you come back to Italy, there are always more sights and flavors to experience.No matter which cruise you choose, the moment you say arrivederci you're sure to find yourself yearning for a return as soon as possible.
Written by Wallace Immen. Originally published in Dream Voyages Fall 2017 issue.