Emerald Cruises invites you to experience the wonders of Europe's historic Rhine region and the Floriade Horticultural Expo aboard their brand new river ship, Emerald Luna. This 8-day Jewels of the Rhine cruise will be hosted by Canada's popular gardening expert and weatherman, Frankie Ferragine, and includes a guided tour of the Floriade Expo, one of the largest public gardening events in the world which is held only once every 10 years.
While sailing from the Swiss medieval town Basel to the Netherland's capital Amsterdam, known for its artistic heritage and elaborate canal system, 180 lucky guests will enjoy Luna's contemporary, elegant features and luxury facilities while having multiple opportunities to interact with and learn from Frankie, including his two on board gardening presentations, a lively "garden-inspired" cocktail reception and a gardening trivia night which allows one flower enthusiast to win a personalized gardening consultation. This trip is a once-in-a-lifetime opportunity for Canadian gardeners looking for inspiration.
Meet Your Host – Frankie Ferragine, AKA "Frankie Flowers"
Frankie's garden advice has earned him Landscape Ontario's Garden Communicator of the Year three times, and he has been named Toronto's Favourite Weather Personality nine years consecutively in the Toronto Sun Reader's Award. A four-time best-selling author, consultant, garden writer, social media strategist, philanthropist and father of two boys, Frankie believes that if you are green, you are growing and that life should be fun. Emerald Cruises plus Floriade and Frankie Flowers equals one blooming great adventure.
Attend the World-Leading Innovative Gardening Floriade Expo
Floriade is a horticultural highlight, held just once-a-decade. In 2022, for the seventh iteration of the expo, nature lovers and the sustainability-inclined will be heading to Almere, a modern 'garden city' close to Amsterdam. Next year's Expo theme is 'Growing Green Cities' and will focus on innovation and the Green City of the future. The Floriade site will be a living laboratory with inspired exhibitions from counties, cities, and innovative businesses from around the world and visitors will have the opportunity to explore fascinating attractions, art and culture, and extravagant displays of trees, shrubs and flowers. Enjoy a glimpse at the self-sustaining cities of tomorrow with inspiration for gardening your own home with a sustainable future in mind.
JEWELS OF THE RHINE| 8-day itinerary| Basel to Amsterdam aboard Emerald Luna
July 29 - August 5, 2022
Day 1 - Basel
You will be met at the airport and transferred to your luxurious Emerald Cruises Star-Ship in Basel, where your friendly captain and crew will be waiting to welcome you. This evening, join your fellow guests for dinner on board.
Day 2 - Breisach
The Black Forest is a captivating region, known for its cuckoo clocks and the live oompah bands that grace sun-kissed gardens with their music during the summer months. You will have the opportunity to visit a Black Forest destination and enjoy the charming culture of this region. If you are feeling more active, then you may choose to hike through the Black Forest region, passing under an idyllic canopy of evergreens. Later, enjoy one of the region's most famous treats during a Black Forest gateau demonstration and tasting. In the evening join Frankie for a pre-dinner Welcome Cocktail 'Garden-Theme' Reception with anything floral as a suggested dress code.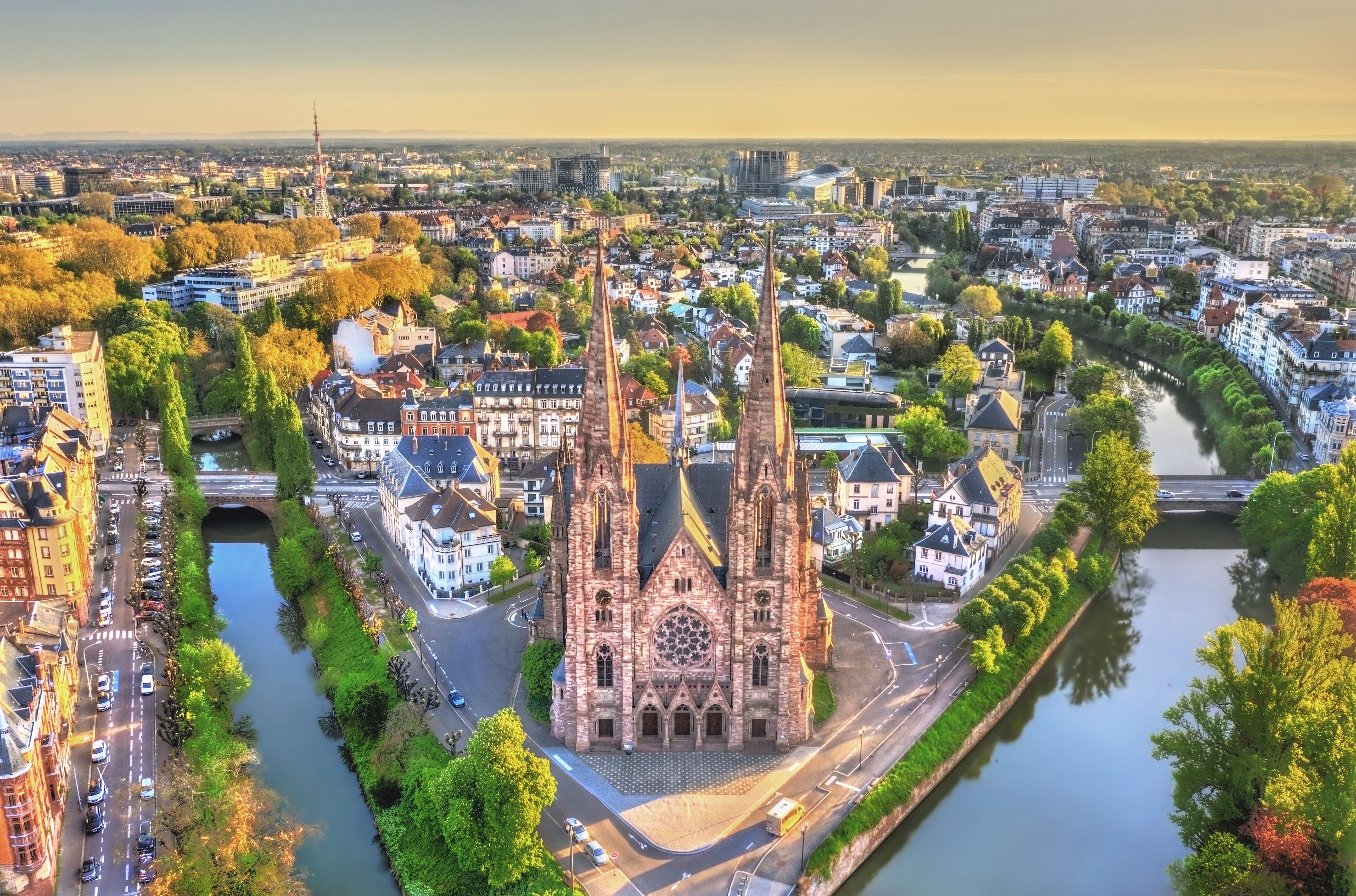 Day 3 - Kehl - Strasbourg
This morning, your ship will be docking in Kehl and you will be transferred across the river to the medieval town of Strasbourg, the capital of France's Alsace Region. Cobbled squares surrounded by half-timbered houses make Strasbourg appear as if it has been effortlessly suspended in time, and you will get the opportunity to explore the past during your included walking tour of the UNESCO World Heritage-listed old town. Witness the ornate beauty of many of Strasbourg's highlights, including the Maison Kammerzell and the canal network that weaves through Petite France, before enjoying free time to explore at leisure.
Day 4 - Mannheim - Heidelberg
Relax on board this morning as you sail to Mannheim, following the meandering Rhine River and passing the confluence of the Rhine and Neckar. Travel by coach to Heidelberg, where you will have the opportunity to learn about how it became a UNESCO City of Literature, having inspired the likes of Mark Twain and William Turner with its historical setting. Your guided tour of the town will allow you to find your own inspiration among its delightful landmarks, including Heidelberg Castle, one of the most impressive Renaissance ruins in Europe. Enjoy a wine tasting in Heidelberg and take to the cobbled lanes that weave through the old town or hike from Mount Königstuhl to Heidelberg.
Join Frankie as you cruise down Rhine for a 30-minute afternoon seminar followed by an autograph session. And after dinner, join the ship's Activity Manager in the Horizons Bar & Lounge for gardening-themed trivia!
Day 5 - Koblenz
Cruise to the 2000-year-old town of Koblenz to discover its fairytale-like surrounds, nestled on the confluence of the Rhine and Moselle rivers. Your local guide will take you on a tour through the town, touching on the twin-towered façade of the Church of Our Lady and the German Corner, where the two inspirational waterways meet. Journey by cable car to Ehrenbreitstein Fortress, offering exceptional views of the surrounding area from its hilltop position.
Day 6 - Cologne
Effortlessly steeped in history and tales of the past, Cologne encapsulates a timeline that spans more than two millennia and is one of the oldest cities in Germany. Your included tour of Cologne will take you to the heart of its old town including the UNESCO World Heritage-listed Cologne Cathedral. In the afternoon, join Frankie for a second 30-minute garden seminar.
Day 7 - Amsterdam
This morning, you can choose to embark on a guided bike tour to Waterland, learning about how the water is reclaiming Holland as you pass through quintessential Dutch surrounds and witness traditional villages and windmills. Alternatively, take to Amsterdam's UNESCO World Heritage-listed canal network during a glass top canal cruise, passing Roman patrician houses and ornate merchant houses that tell tales of the prosperous Dutch Golden Age.
Join Frankie for a visit to the innovative Floriade Expo in Almere, the youngest city in the Netherlands, and home to the 2022 Floriade Expo. This visit is an included excursion for Canadian guests who booked the Frankie Ferragine celebrity garden expert cruise.
Day 8 - Amsterdam
After breakfast, it is time to say farewell to your fellow guests and disembark the ship for your transfer to the airport, taking memories of your Rhine river cruise home with you.
Award-Winning Exceptional Value
✓ Transfers to and from the airport and your Star-Ship
✓ Port charges and taxes included
✓ Boutique hotel style suites
✓ Daily excursions with EmeraldPLUS or EmeraldACTIVE
✓ All onboard meals and gourmet dining at Reflections restaurant
✓ A refined selection of wine, beer, and soft drinks served with lunch and dinner
✓ Personalized service from an English speaking crew
✓ PLUS ALL TIPS ARE INCLUDED
Included Excursions:
A visit to a traditional Black Forest destination
A guided tour of Strasbourg
A guided tour of Heidelberg with wine tasting
Walking tour of Koblenz & visit to Ehrenbreitstein Fortress
Guided tour of Cologne's old town
A canal cruise in Amsterdam
EmeraldPLUS
A Black Forest gateau demonstration and tasting
EmeraldACTIVE
Guided active walk through the Black Forest region
Guided hike from Mount Königstuhl to Heidelberg
Guided bike tour to Waterland
Founded in 2013 as Emerald Waterways, Emerald Cruises is an award-winning cruise line specializing in deluxe river cruises and 5-star luxury yacht cruises. Voted "Best River Cruise for Value" an incredible five years in a row by Cruise Critic, Emerald Cruises' inclusive approach to contemporary river cruising offers outstanding value at one incredible price.Their fleet of Star-Ships has been custom-built to sail Europe's Rhine, Main, Moselle, Danube, Rhône, Douro and Volga rivers.
Contact Your Travel Professional for details or visit here.

Terms, conditions and restrictions apply; pricing, availability, and other details subject to change and/ or apply to US or Canadian residents. Please confirm details and booking information with your travel advisor.