Part land, part sea: This cruise tour provides the best of both worlds, sailing along Mexico's beautiful Caribbean and Gulf of Mexico coast, as well as exploring historical Mayan sites located inland. On this exclusive voyage specially crafted to provide better understanding of the region, you will experience Mexico's distinctive culture and sites that are rarely seen during a typical resort style vacation. Lush rainforests, prehistoric ruins, mythical vestiges of Mesoamerican tradition … you will walk in the footsteps of indigenous peoples who advanced civilization itself. Bask in the beauty of beachside oases, spot wild pink flamingos in their natural habitat, and sample the signature spice of the region's flavourful cuisine. Greet the morning at the awe-inspiring Mayan city of Chichén Itzá, which is both a UNESCO World Heritage Site and one of the New 7 Wonders of the World, and dive into the cultures of Campeche, once a flourishing site of Mayan civilization. History and nature meet splendour on this outstanding cruise and land tour while you enjoy discovering the secrets of civilizations past.
10 days Mayan Riviera/Cozumel to Cancún
January 3, 10, 17, 24, 31 & February 5'23 and November 20, 28, December 4, 11, 18 & 25'23
Day 1 - Hotel Stay in Cozumel
Enjoy a complimentary stay at your pre-cruise hotel which includes your airport transfers. The evening allows for time at the resort where you can relax after your journey and before the big adventure begins. For your convenience, a Hospitality Desk will be located in the hotel, and American Queen Voyages' staff can assist with everything from general questions about the upcoming voyage to reservation of premium experiences. Representatives will be available to provide suggestions for dining, entertainment and sightseeing options to maximize your time here.
Day 2 - Tulum & Embarkation in Cozumel
Explore Tulum's Archaeological Site, one of the best-preserved coastal Mayan cities, known for its spiritual history. This pre-Columbian port city is protected on one side by four-storey cliffs and on the other by almost a 4 meter tall wall. The ruins sit along the east coast of the Yucatán Peninsula overlooking the glittering Caribbean Sea.
Day 3 - Scenic Cruising on the Gulf of Mexico
Revel in the swell of gentle waves and an unhurried day of exploring the decks, taking in the view from different perspectives and sharing time with your family and new-found friends.
Day 4 - Campeche
Visit a colonial-era harbour city on the Yucatán Peninsula's western edge with baroque Spanish architecture and a walled historic district. The colours of the rainbow adorn this fortified city, in the restored façades of the historic buildings lining this UNESCO World Heritage Site's cobblestone streets. You can enjoy a trolley tour of the city with stops at cultural hotspots: Puerta de Tierra, El Palacio de Centro Cultural and the Our Lady of Immaculate Conception Cathedral.
Day 5 - Campeche
The second day of Campeche exploration presents a completely new experience. Your included tour will give you the chance to delve into the Spanish military architecture at Fuerte de San Miguel, a 19th century fort which houses many Mayan relics found at the Calakmul archeological zone such as large masks, jade necklaces, jars, censers, glasses and so much more. Also not to be missed is a spectacular daily fountain show on the Malecon promenade. And you can spend some time finding your piece of the city to bring home during your Tukulna shopping experience. For a more in depth experience, guests may choose the optional premium experience to Edzná, a must-see Mayan archeological site discovered in 1907, with a layout that mimics Teotihuacán near Mexico City.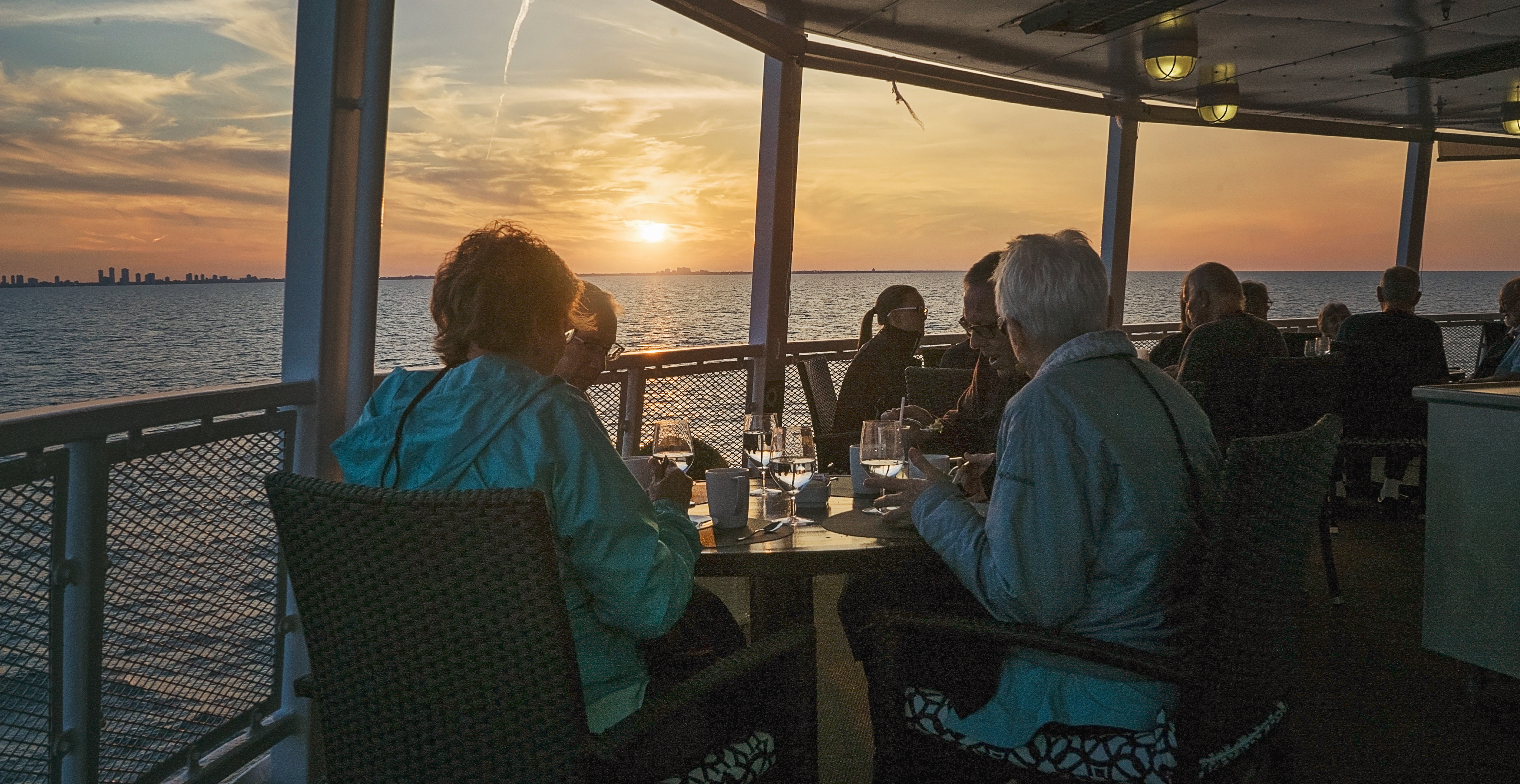 Day 6 - Progreso
This day is filled with an included experience to Mérida, the vibrant capital of the Yucatán state. While there you'll visit the Gran Museo del Mundo Maya de Mérida to see a magnificent collection of artifacts, including textiles, engravings, ceramics and religious works, and learn about the Mayan culture and the civilization's history. The museum will set the stage for the ancient Mayan civilizations that will be seen throughout this cultural voyage.
Day 7 - Progreso
You may choose to visit the Uxmal Mayan ruins, or go on a kayaking adventure to discover the native wildlife and ecosystem. An optional evening experience allows you to view the spectacular light and sound show projected on the Pyramid of Kukulkán that tells the story of Chichén Itzá in a most unique way.
Day 8 - Progreso
You will travel by motorcoach to spend a night in Valladolid, a jewel of the Yucatán Peninsula, and within walking distance of Chichén Itzá, a complex of Mayan ruins. Your day includes a city tour of Valladolid, known for its colonial architecture and picturesque beauty, including its gorgeous cenotes (underground chambers) and colourful streets buzzing with life. In the evening unwind in your accommodations at the historic Mayaland Hotel, located in the heart of Chichén Itzá Archeological Park.
Day 9 - Valladolid/transfer to Cancún
Awake to the rare and precious opportunity to greet the sun as it rises over the mystical ruins of Chichén Itzá and the fascinating El Castillo – the Temple of Kukulkan. Later, enjoy an authentic breakfast at the Mayaland Hotel, explore the architectural wonders of Ek Balam, dine at the Hacienda Selva Maya restaurant and end your day with a transfer to your included hotel in Cancún.
Day 10 - Cancún (Hotel Checkout)
Take advantage of AQV's direct airport transfer or extend your stay and enjoy other opportunities available in town.
LIFE ON BOARD
• All-inclusive boutique small ship experience
• Relaxed resort casual onboard atmosphere
• Intimate ambiance perfect for congenial camaraderie and quiet relaxation
• Intuitive service by friendly professional staff
• Fine dining with meals prepared by professional chefs and served by attentive staff in the Coastal Dining Room
• Alternative dining option available in the Grill
• English style tavern on board
• Internationally themed high teas – A delectable Viennese High Tea and a delicious Maharaja High Tea
• Daily Cocktail Hour with the Cruise Director – all cocktails are complimentary
• Lectures and shore excursions included
VOYAGE INCLUSIONS
• All meals on board
• Non-premium beer, wine, liquors, tea, coffee, filtered water and soft drinks
• All standard shore excursions in each port of call
• Wi-Fi access
• All onboard entertainment and enrichment
• Hotel stays with meals, shore excursions and transfers as described
For complete details, please contact your Travel Professional or visit here.
Terms, conditions and restrictions apply; pricing, availability, and other details subject to change and/ or apply to US or Canadian residents. Please confirm details and booking information with your travel advisor.