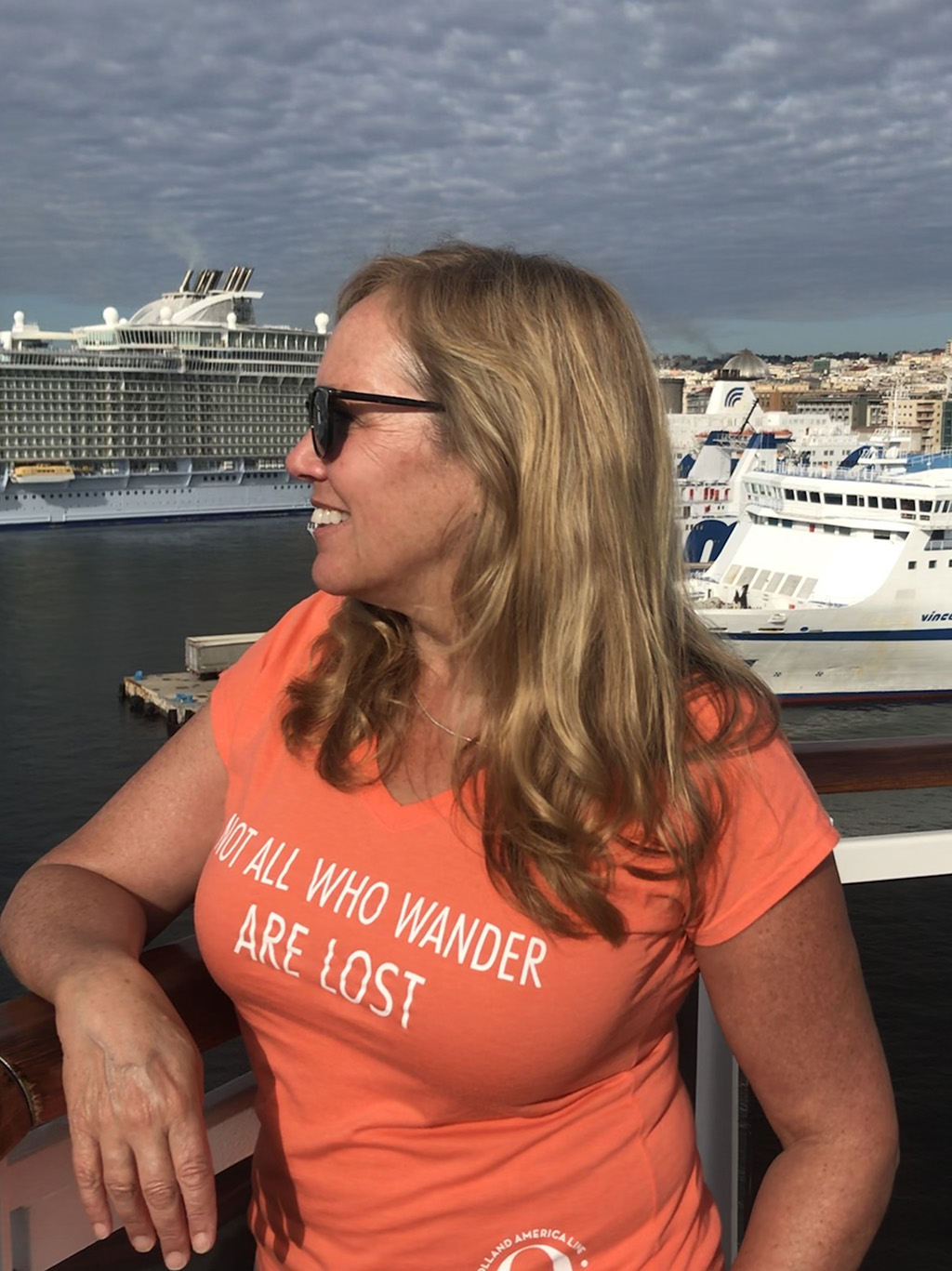 IN MY SENIOR YEARS of high school, a wonderfully eccentric English teacher changed the way I saw the world. Brilliant, witty, and sarcastic, Mr. Scrutton was an explosion of fun, breathing quirky vitality into the literature we studied.
When we read Jane Austen's Persuasion, he talked about Bath as familiarly as if it were his home town, explaining the funny societal nuances that governed the spa town. "Even the wealthiest people stank because they didn't bathe regularly," he explained. "In Bath they could soak in sulphur pools that smelled worse than they did. Great strategy!"
Also, on Mr. Scrutton's reading list was E.J. Pratt's epic poem Titanic and he felt we needed a taste of the glam factor on board the giant ship. Using photos of lavish dinners and sumptuous staterooms along with tape recordings of the jazz music of the day, he made us see and feel what privileged guests would have experienced. Then, by crowding our desks together and piling our backpacks between us, he simulated the conditions below decks, in steerage. I remember those classes vividly, but the lessons that will always stay with me came from his teaching of Greek mythology. Turning out the lights in the classroom, Mr. Scrutton would boom, "I am Zeus. God of all gods on Mount Olympus!" He'd then tell us tales of Mount Olympus and its denizens – making the stories sound as wildly gossipy as a movie mag.
Mr. Scutton's goal was to make literature come alive, but his unorthodox teaching had effects that have been even more life-altering for me. Hearing about Bath made me want to go there, to walk the old streets and visit the healing pools – and now I have. As I toured the house where Jane Austen lived, I remembered what my teacher said about how much she hated Bath society and the way it mocked her family's genteel poverty.
E.J. Pratt's descriptions of cruise ship life made me want to set sail and when I took my first-ever cruise, the luxurious dining room, tuxedoed serving staff and classical quartet playing in the background brought the Titanic to mind – though I was very happy to skip the sinking sensation at the end!
My travels have taken me to many places I first learned of in books – many in Mr. Scrutton's classroom – but the most illuminating moment was my first visit to the Parthenon and the Temple of Zeus in Greece. As I stood in the magnificent ruins, listening to the tour guide, I was remembering movie mag stories and hearing another, funnier, more creative voice… "I am Zeus. God of all gods on Mount Olympus!" Many thanks, Mr. Scrutton.
Happy travels,
Liz Fleming

Originally published in Cruise & Travel Lifestyles Summer 2019 issue.