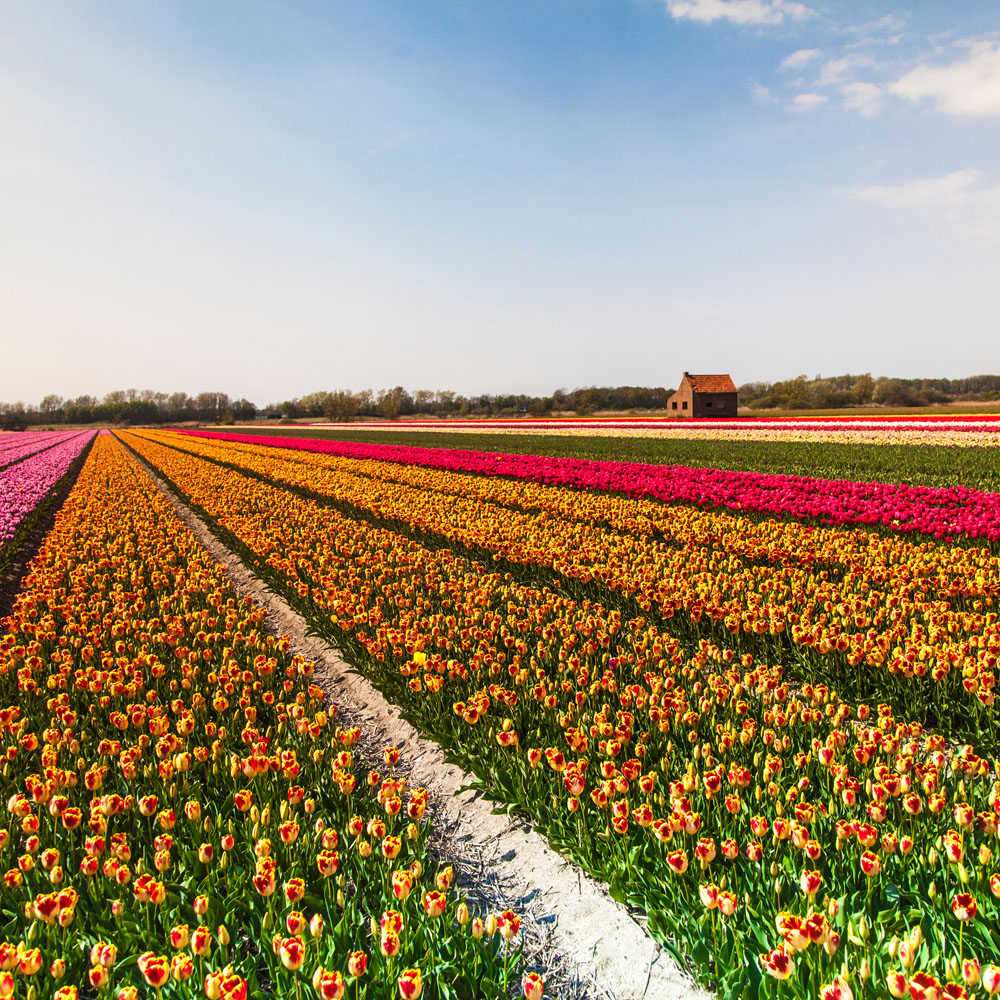 The stunning Dutch Bulbfields really are an amazing sight. In Keukenhof Park there are a staggering 7 million blooms covering 80 acres in a riot of color while imaginative landscaping shows off Mother Nature at her outstanding best with shimmering lakes, water-gardens and flowering shrubs of every hue.
You will also explore the Ijsselmeer, the inland lagoon created by the damming of the Zuider Zee in the 1930's and discover the series of beautiful villages along its shore which have made their living from the sea for centuries. It was from here during the 16th century Golden Age, that the Dutch roamed the world in search of the spices, silks and luxury goods which Europe's aristocracy craved and today they are little changed since this time. Blend this with Amsterdam, one of Europe's most vibrant and fascinating cities and a wonderful few days are in store.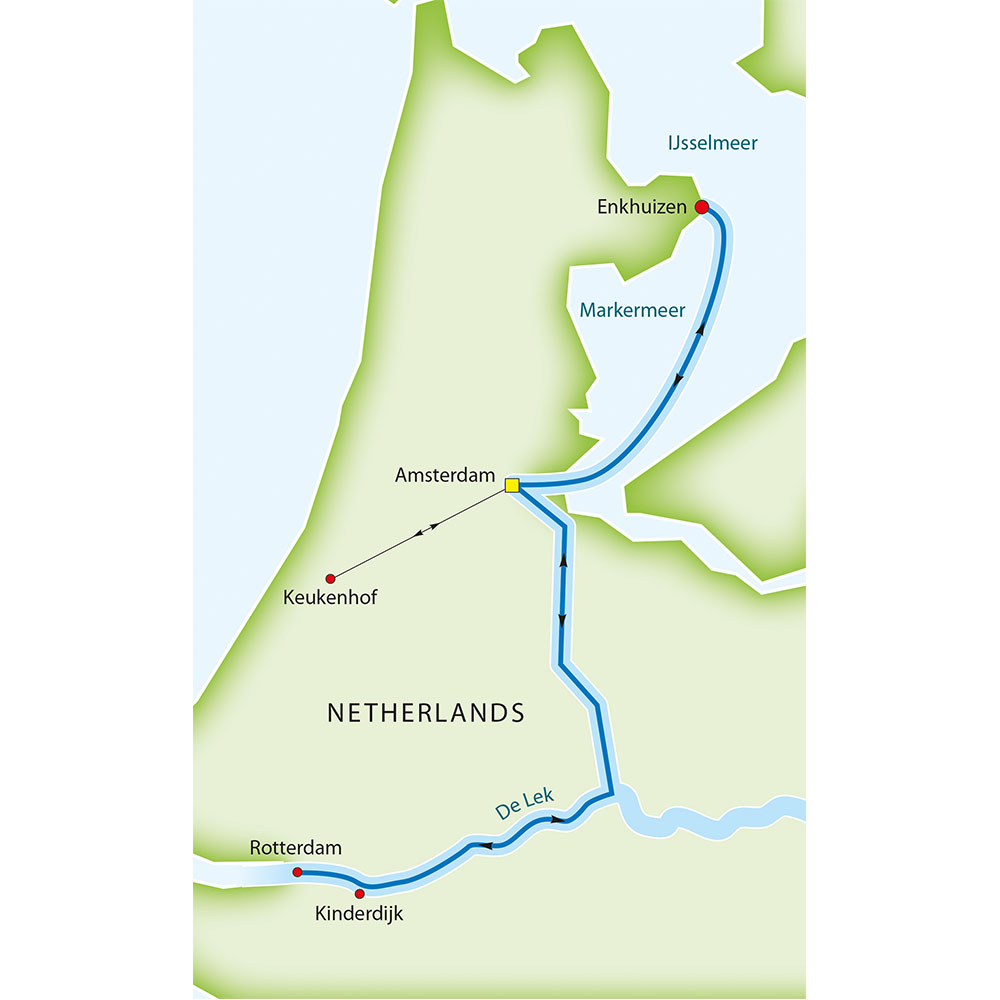 Experience more with so much included
Discover historic Rotterdam, a vibrant metropolis at the gateway to Europe with a strong maritime heritage
Visit the stunning windmills at Kinderdijk, and tour one of these authentic and iconic gems of Dutch history
Drive through the heart of the stunning bulbfields to the magnificent Keukenhof Gardens, a world-famous floral display
Guided tour of fascinating Amsterdam, one of the world's most distinctive cities, in a glass topped canal cruiser.
Enjoy a visit to the quaint port of Enkhuizen, nestled at the edge of the Zuiderzee before a relaxed afternoon's cruising.
Select departures in April 2019

Contact your travel professional or visit www.rivierarivercruises.com for details.

Terms, conditions and restrictions apply; pricing, availability, and other details subject to change and/ or apply to US or Canadian residents. Please confirm details and booking information with your travel advisor.