STEEPED IN HISTORY, The Crane offers guests old-world charm and incredible natural beauty. The resort is perched on a cliff above spectacular Crane Beach, renowned as one of the world's finest. Cascading pools are scattered throughout the lush grounds, as are the various buildings accommodating the spacious, luxuriously furnished suites and residences, boasting ocean views. Some have private pools and others, rooftop terraces.
The Crane was the first hotel in Barbados, and much of the design and furnishings preserve the 19th Century architecture and the colonial feel. Coral stone walls, louvred doors, and timber tray high ceilings are reminders of days gone by. With ample living space featuring large bedrooms with king-size four-poster beds, large bathrooms, a washer and dryer, a kitchenette, and a terrace or balcony, your suite quickly becomes a home. You may choose from one-, two- or three-bedroom suites.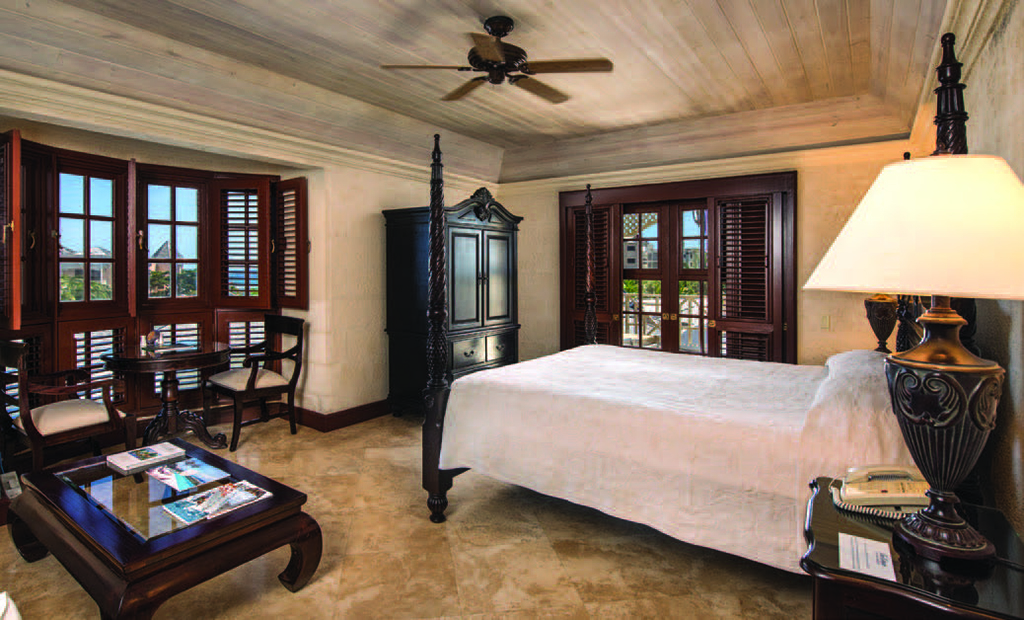 Modern-day conveniences include a charming resort village at the property's heart, five restaurants, two bars, a day spa, floodlit tennis courts, a fitness centre, a kids club, a boutique and a few small stores. For dining, choose from Italian at D'Onofrio's, casual food and drink at the 1887 pub, or Asian-influenced Zen with its authentic Japanese and Thai cuisine, and a Sushi Bar overlooking a glass wall with the sea 50 feet below. L'Azure offers traditional fare and is open all day with stunning views of Crane Beach and the ocean. The original adults-only pool is located nearby – a relaxing spot with sweeping views and its iconic windswept tree. Find a sun lounger on one of the various terraces around the main pool, have a casual lunch at the delightfully restored Carriage House – formerly the stables – or wander down to the beach and swim in the exhilarating surf.
The Crane also offers exquisitely designed and furnished Residences in a series of new buildings. The property fondly calls its guests "Crane people" as they genuinely love the resort's style, quiet elegance and tranquil, romantic surroundings. Many repeat guests love the property so much that they buy residences to allow them to enjoy the resort whenever possible. No matter what style of accommodation or time of year you visit The Crane, the warm smiles and attentive service of the staff will offer a lovely welcome.
Written by Vanessa Lee (Cruise & Travel Lifestyles – Winter/Spring 2023)
Featured
Popular Articles & Videos
Cruise Styles