Land journeys, small ship cruises, river cruises… in Europe, Tauck offers it all.
Explore some of Europe's greatest cities in one trip – Venice, Florence and Rome on a family adventure in Italy; Amsterdam, Cologne and Budapest on a Danube cruise – or go off-the-beaten path with the company's "Yellow Roads" land journeys, exploring destinations in-depth and connecting with the day-to-day life of each place you visit.
Tauck's Yellow Roads of Europe
Whether you are planning your first journey to "the Continent," or want to add a new set of European experiences to your collection, Tauck's "Yellow Roads" land journeys take you on an in-depth exploration of Italy, France, Spain, Portugal, Great Britain, Germany, Switzerland, Scandinavia, Russia, and more.
Including stays in some of the finest handpicked hotels, guests on these tours also enjoy small group departures averaging just 24 guests.
For more information on Tauck's wide range of land journeys in Europe, click here.
Cruising Europe's Inland Waterways
Seeing the timeless cities and towns from the rivers that crisscross this continent is easily one of the best ways to explore Europe, and Tauck's fleet of custom-designed riverboats make for a truly enjoyable escapes from start to finish.
Whether you're exploring the Danube, Rhine, Moselle, Rhône, Saône, Maas or Seine rivers, these award-winning river cruises offer an intimate ambiance and personalized service, as you discover off-the-beaten-path places and enjoy uncommon access to local culture.
Click here for more information on Tauck's river cruises.
Tauck riverboat in Budapest
The Best of Europe by Sea
Tauck's small ship cruising explores a multitude of European destinations – from the United Kingdom, the Adriatic and the Dalmatian Coast, to Iceland, Russia, the fjords of Norway, the Mediterranean, and more – offering cultural journeys and expeditionary cruises that explore some of the world's most intriguing ports of call.
On shore, guests enjoy exclusive travel experiences that take them into the very heart and soul of these destinations.
Read more about Tauck's small ship cruising options here.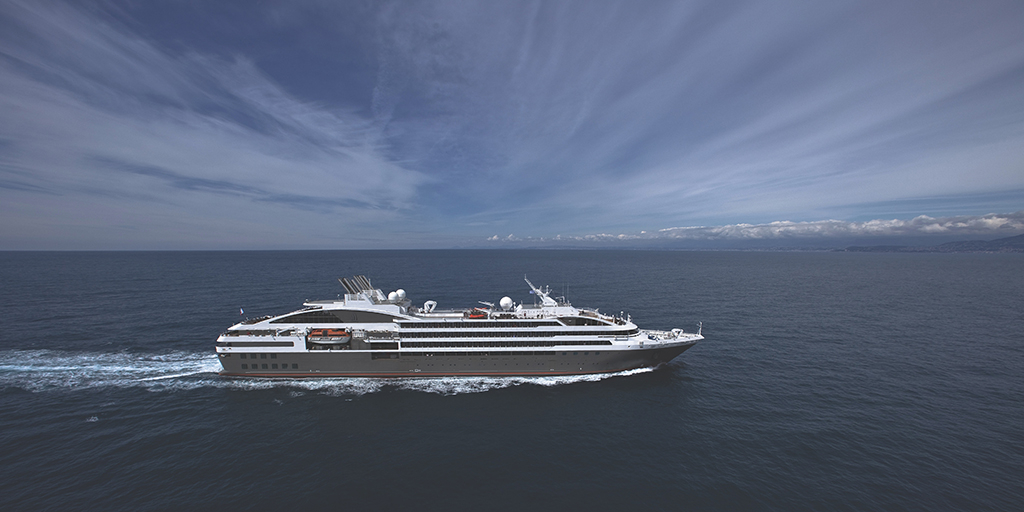 L'Austral
Take Off with Tauck
Tauck is making it easier to get to Europe with its 'Take Off with Tauck' incentive, a limited time, inclusive roundtrip air package.
Valid on new bookings made between Jan. 9 and Feb. 29, 2020, for departures from Mar. 1 through Aug. 31, 2020, the offer is available on all Tauck Europe land trips, European river cruises, Tauck Bridges Europe trips, and Europe small ship cruises). Talk to your travel agent for more information.
For more information about Tauck's wide range of European travel options, click here.
Featured
Popular Articles & Videos
Cruise Styles